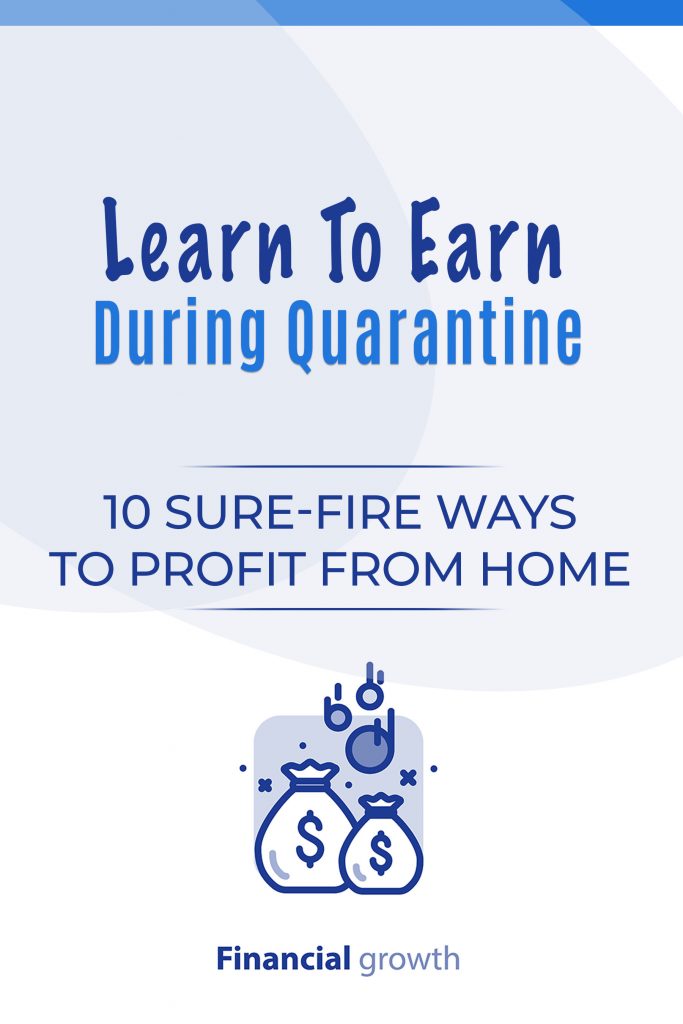 Learn To Earn During Quarantine
Owned and published by
alkeyTAB Pro
We have all heard about people being productive and earning money during the stale times of recession. It is definitely possible. Currently, COVID-19 is terrorizing the world with its menacing drift. People across the globe are isolated within their homes, and the economic market is in great turmoil. Residents of developed and developing countries are losing jobs in the blink of any eye, and there's not much we can do about it. Apart from staying home and protecting ourselves from the rising pandemic, you need to be sure of your financial portfolios, especially if you are at risk of losing your job and becoming unemployed.
With the rising angst and grievance of this lockdown, it is becoming difficult to keep our minds sane. The only solution is to keep ourselves busy and make our days more productive. Imagine making money out of these productive hours. Sounds intriguing, doesn't it?
In this book, we are going to share 10 sure-fire ways to make money in this quarantined phase (trust us, these definitely work). These tips and tricks will not only help you to make more money, but also provide hints toward changing or seeking out your true career path. You will also find ways to build your portfolio and join a like-minded community. Basically, this book can change your professional, academic, as well as social outcomes. Not to forget our main objective – earning money.
Grab your copy now to reap the benefits as soon as you can, and make your quarantine phase more productive.
Get Latest New
Update & Tips
Enter your e-mail address to receive regular updates, as well as news on upcoming events and special offers.