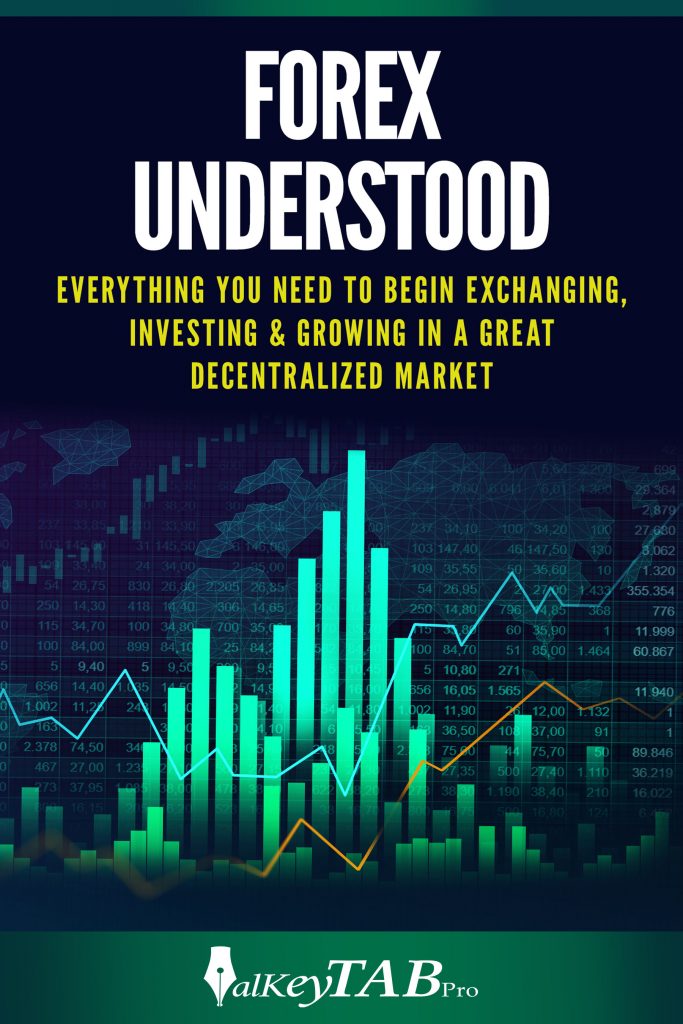 Owned and published by
alkeyTAB Pro
Forex might appear confusing at the outset with currency pairs, candlestick charts, market sentiment, fundamental and technical data, plus a host of trends to learn. If you are willing to invest and take the time to learn what the market is about, you will soon see it is the best investment market in which to trade.The stock market is a centralized market, with human beings working as a driving force behind stock valuations. The forex market is decentralized; a world where all players can have an impact on the value of a currency, although some more than others, with a larger global reach. With this currency trading guide we will open the trading world right at your fingertips. You will have the ability to trade at any time throughout the twenty-four-hour day, nearly six days a week. You can even start trading in the busy Aussie market, wait around for Tokyo, and move on through to London and New York, making money at peak hours or simply choose the trading market and time that best suits your other obligations.
Take action now to discover what the forex market is, what it means to trade currency pairs, how you value those pairs, and what market analysts describe when they say one currency is weaker or stronger than others. By the end of the guide, you will have actionable methods for practicing trades in the forex market, with profitable success. Not only will you profit, you will have a greater understanding of economics, how political changes affect monetary value, and also become a part of elite traders.
Released: February 4, 2020
Get Latest New
Update & Tips
Enter your e-mail address to receive regular updates, as well as news on upcoming events and special offers.