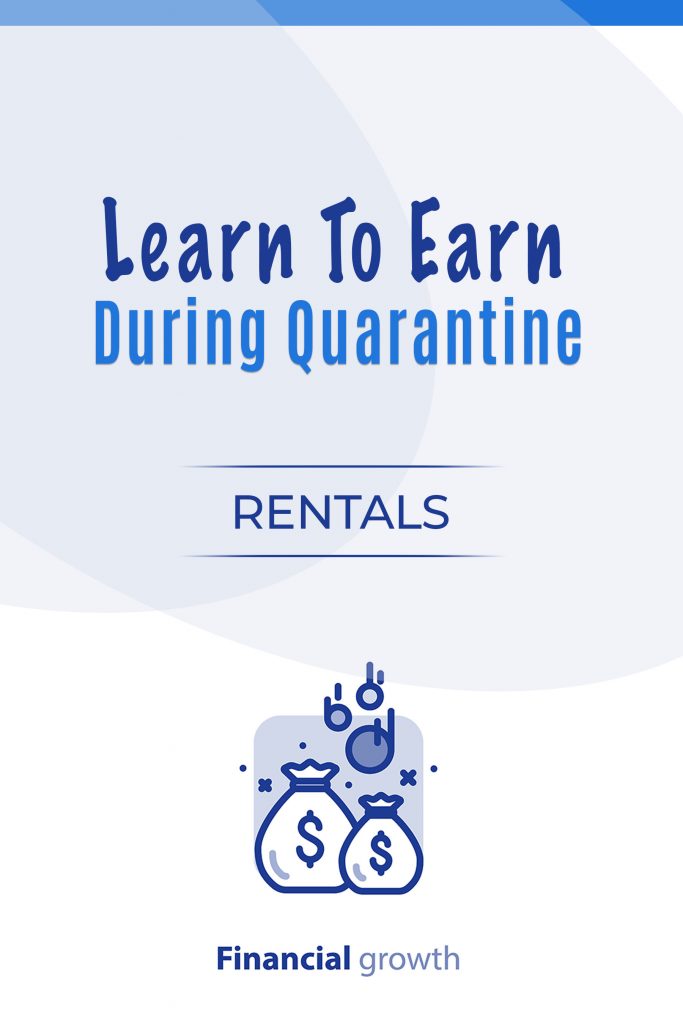 Learn To Earn During Quarantine
Owned and published by
alkeyTAB Pro
Do you own things you don't use anymore? Are you willing to let others use them? Have you been looking for ways to earn some money? Did you know you can rent your stuff to make some extra income? It's probably not as difficult as you may think.
Making money out of rentals is like a dream come true. You put in minimal effort and fetch maximum reward. This is a great way to earn some passive income and even turn it into a business when things take off. And with the world abundantly using digital tools like websites and apps, you can profit even more. Plus, you can finally let others use your stuff and experience the feeling of letting go. With this guide, you can start earning money rapidly and learn how to detach yourself from possessions, experience 'minimalism' and make money at the same time.
Through this book, you can
Comprehend the earning potential of the rental business
Fetch ideas of what you can rent out
Feel the gravity of emotional value, materialism, and 'letting go.'
Increase the value of your existing spaces, equipment, and general inventory
Save your inventory from deteriorating
Learn about setting up a full-fledged rental business
Build and increase your network
Understand the legalities and related procedures
Download your copy now and tap into one of the most coveted businesses in today's world.
Summary
Making money with rentals is an inherent money-churning business that takes minimal effort. If you're intrigued, this handbook will guide you.
Chapter One provides ideas on the spaces you can rent out, such as rooms, apartments, parking spaces, etc. It will also explain how each space should be treated to extract the maximum profit and earning potential.
Chapter Two focuses on the tools and equipment that you can rent out to make money. These can include tools such as photography gear, sports equipment, construction tools, and even your vehicle.  Lots of ideas you've probably never thought about are covered in this chapter.
In Chapter Three, you'll learn how to rent out items that you no longer need, such as baby clothes, toys, clothes, etc.
In Chapter Four, you will learn the entire procedure of renting out your stuff, from research, and molding your target audience to the registration process. This chapter emphasizes building a team, enhancing the quality of your inventory, creating an online presence, focusing on customer service, and getting your contracts sorted.
Chapter Five walks you through the plentiful number of websites available to rent out your space, clothes, equipment, and things you don't need. The sites mentioned in this chapter are 100% genuine and reliable, and can be used with confidence.
Why not make money from the items sitting in your closet or from the empty unused space  that you have? Download this book today to get started!
Get Latest New
Update & Tips
Enter your e-mail address to receive regular updates, as well as news on upcoming events and special offers.