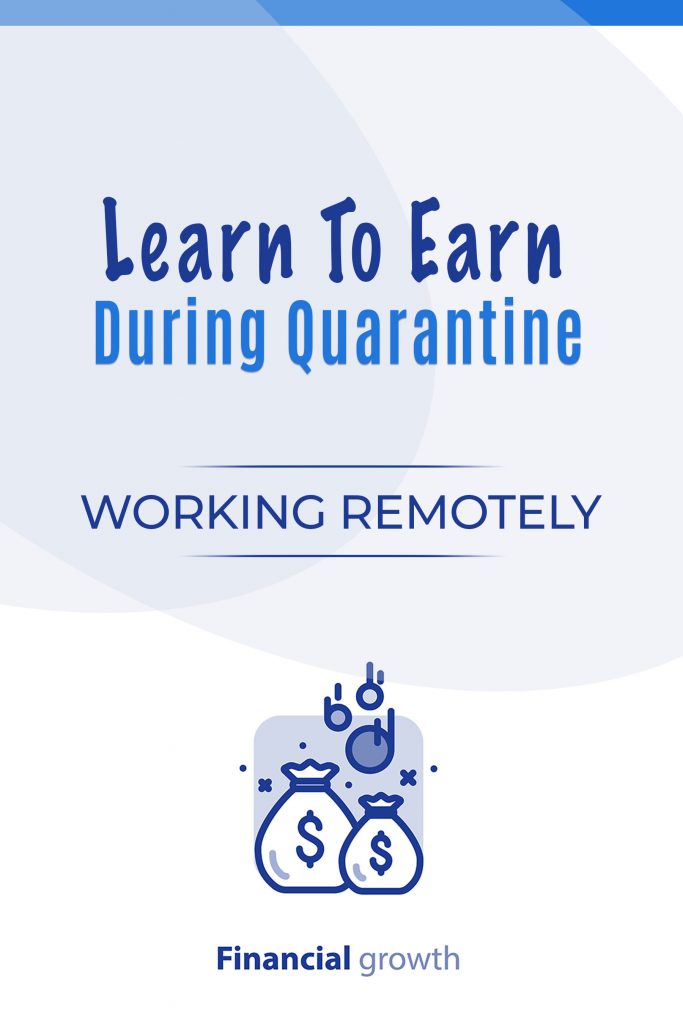 Learn To Earn During Quarantine
Owned and published by
alkeyTAB Pro
We keep hearing about 'remote work opportunities' and 'freelancing,' especially amid the current global situation. It does sound quite tempting, especially for those of us who have been plagued with a 9-to-5 job for as long as we can remember. The question is, how do you get started working remotely? If you've stumbled upon this book, then you have come to the right place to find answers that will help you dive into the world of remote work.
Learn how to find your niche –– what you're good at, the job you will do remotely, or on a freelancing basis.
Understand the secrets of working remotely and the importance of treating it like any other job, only with more perks.
Create your ideal workspace at home or wherever you want, which will help you become productive and efficient.
Master the art of selling yourself and your skills, and learn how to find clients for your business.
Branding: learn to brand yourself successfully and establish a name for yourself in the freelancing world. Unravel the secrets of efficient and clever marketing techniques for freelancers.
This book will put you on the right path to your freedom from that corporate job that you dislike so much, and it will help you discover new skills you probably didn't even know you had. There are lots of great remote work available and freelancing opportunities; you just need to start, and this guidebook will teach you how.
Book Summary
A lot of different people are shifting their attention toward remote working and freelancing, whether it's because they want to quit their day jobs or they are just seeking extra spending money. There are plenty of perks that come with working remotely, from being able to work in your pajamas and setting your own schedule, not to mention the extra income.
The question is, where do you start? Can you just quit your job and work remotely or freelance? Well, not exactly. There are some things that you will need to do first, which are explored in this book.
Chapter One, covers the difference is between working remotely on your own timeline versus in an office with fixed hours. Most people think freelancing isn't a job. It is, and you have to treat it as such.
Chapter Two covers the very important point of finding your niche. Maybe you don't like what you currently do for a living. Can you freelance or work remotely doing something else? The answer is yes, but you have to identify that niche first, which you'll learn how to do in this chapter.
Setting up a productive workstation is covered in Chapter Three. Most people assume that they can work in bed all day. In reality, that can't happen, or you won't get anything done. This chapter covers the importance of setting up a proper workstation, how it reflects on your productivity and quality, and how exactly you can prepare a place to work in from home.
Chapter Four will walk you through how to find clients. Acquiring new skills or improving on old ones might be easy, but finding people that will hire you in the cutthroat world of freelancers isn't. This chapter is provides tips and tricks to help you succeed.
And finally, in Chapter Five, you will learn how to create a brand for yourself and market your services efficiently. Finding clients isn't possible unless you present a professional image, not to mention put yourself out there for clients to see. Learning the basic concepts of branding can help set up apart from the rest.
Working remotely or freelancing might change your life, and it could take your career to the next level. This book will help you launch your freelancing career, help you learn to work remotely and create a business for yourself.
Get Latest New
Update & Tips
Enter your e-mail address to receive regular updates, as well as news on upcoming events and special offers.