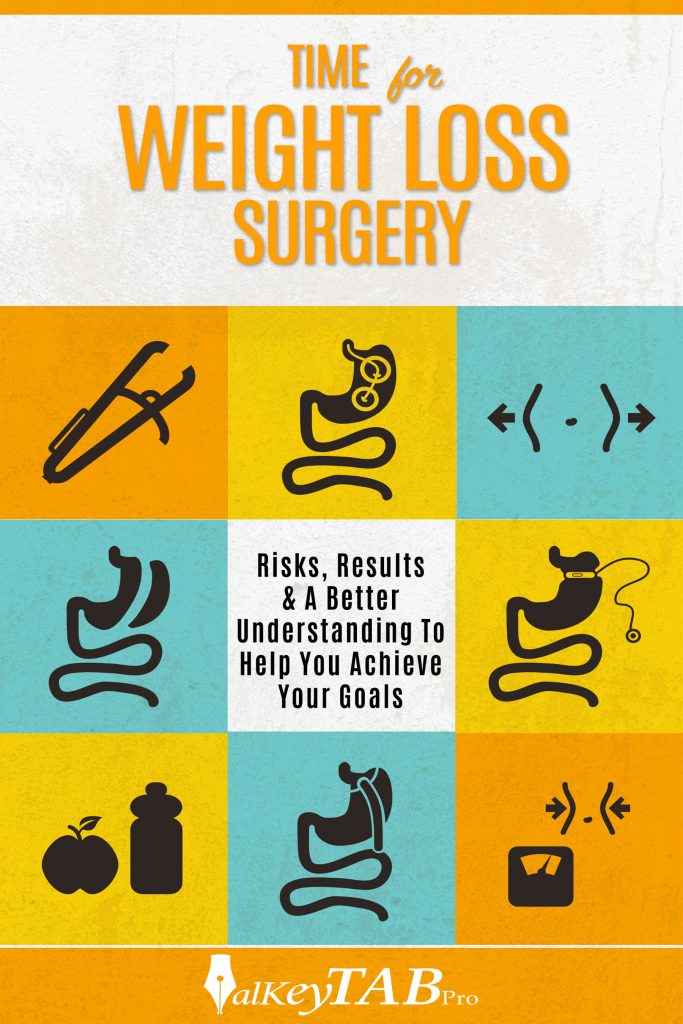 Time For Weight Loss Surgery
Owned and published by
alkeyTAB Pro
Weight loss surgery is a huge step – are you ready for it? Forget everything you have learned over the years about food. After the surgery, you are going to have to change your mindset; otherwise, the weight will pile back on, making the surgery a waste of time and putting you at an even higher risk of health problems afterward.
What you will learn in this guide is:
● What weight loss surgery is
● The pros and cons of surgery
● What to expect before the surgery
● What to expect after the surgery
● What a gastric bypass is
● What a gastric band is
● What a gastric sleeve is
● What a duodenal switch is
● What an endoscopic sleeve gastroplasty is
● How to change your mindset after the surgery
That last point is the most important – if you don't change the relationship you have with food, you are putting yourself at risk. Weight loss surgery is a drastic choice, but for some people, it is the only choice. Some people spend their lives battling weight gain, and, no matter what they do, they can't shift the extra pounds. Surgery is a last-ditch effort to help you, but it isn't a decision to take lightly. In this guide, you will find out everything you ever wanted to know about weight loss surgery and what to expect if you and your doctor decide it is a route you must take.
If you are ready to change your life for the better, click the Download button right now and learn everything you need to make a life-changing decision.
Get Latest New
Update & Tips
Enter your e-mail address to receive regular updates, as well as news on upcoming events and special offers.