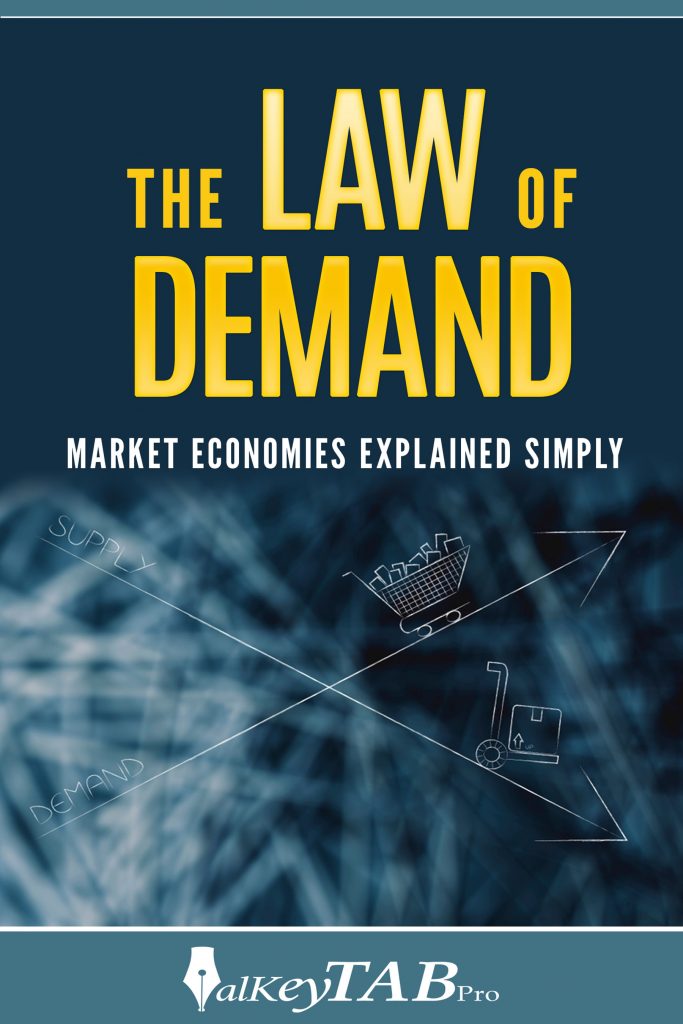 Owned and published by
alkeyTAB Pro
The Law of Demand is a book that clearly explains the driving forces of the modern-day economy. The current state of affairs when it comes to trade and the exchange of value is driven by the law of demand. The purpose of this book is to help the reader understand all the underlying principles at the back of this law so that they can gain a much better appreciation for human behavior when it comes to trading, and all matters involving the market economies we currently have.
In this book, you will learn the basics about the law of demand, including the various factors which affect just how much in demand goods and services are at any given point in time, and at any set price. We'll take a close look at the demand curve, as well as how it is applied in day to day transactions. Not shying away from anything contrary to the law of demand, this book takes a critical look at the various exceptions to the law, as well as a critical argument against the current application of the law when it comes to the current theory of price in the economy.
On the flip side of the law of demand is the law of supply, and we take a look at all that the law of supply entails as well, from the basic definition of this law to the assumptions which are held when working with the law of supply. You will also have a firm grasp on the supply curve, and look at it in relation to a monopoly and a market with imperfect or impure competition. There are also exceptions to the law of supply, which we will cover as well. Finally, we'll go over how the law of demand works when it comes to inelastic products and services offered by manufacturers and service providers.
The book you're reading right now will give you the most thorough grasp on the way the world works when it comes to economics, and you will without effort be able to recognize the law of demand at work, on every level possible.