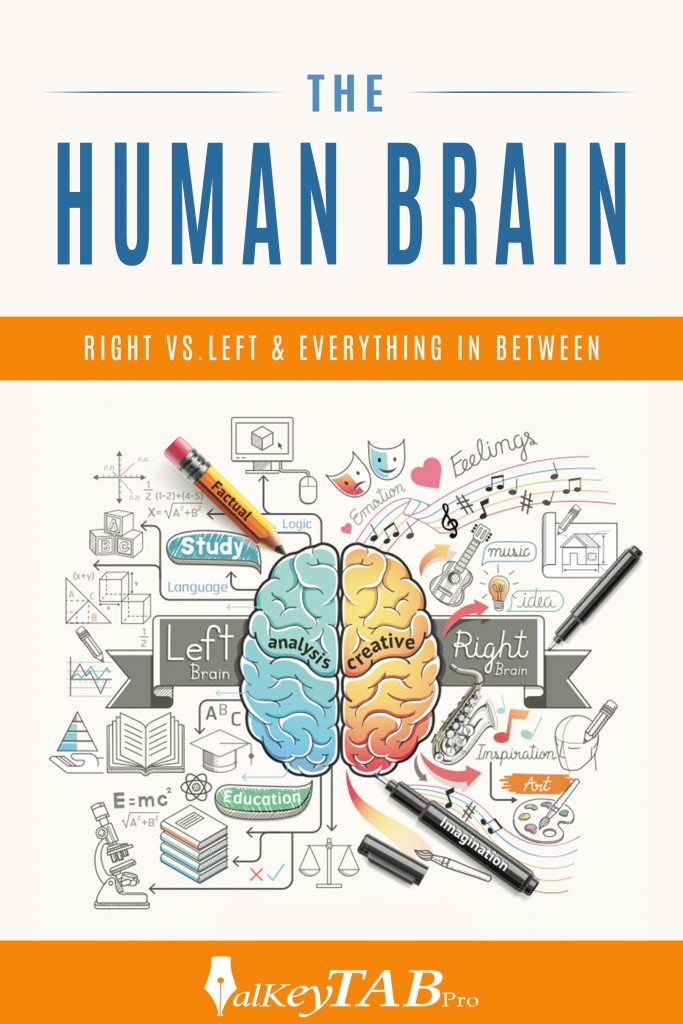 Owned and published by
alkeyTAB Pro
Are you looking for more information about yourself? Do you want to know how your brain works, and how that relates to your body?
Have you ever wondered about the right-side/left-side brain dominance? Are you left-sided or right-sided? Can you be both?
Can we develop other qualities and approaches that are characteristic of our non-dominate side? Can you enhance your memory and creativity?
These are all questions have bothered me for a long timeso I decided to find the answers. Answers to these, as well as many other questions about the brain; the right side, the left side, and everything in between.
You are probably looking for a book that will simplify all the processes that occur within our brains. These processes are not simple by any means, but we have tried our best to explain them in simple and easy to understand language, but with no scientific proof left out. All of the information that is written within this book has been proven in scientific studies and research.
This book is about the human brain and all of its features, functions, and possible damages. Inside this book, you will find information about the anatomy of the human brain, as well as the functions of each of the parts the human brain. You will also learn more about the theory about the right side – left side of brain dominance, whether it is proven true or a myth.
You will learn to improve your mental health and boost your memory and creativity. In addition, we'll coverbrain damage to a particular part of the brain and the possible consequences of it.
If you are just starting to explore this field of science, this book will provide you with a good foundation. You can read it without feeling intimidated by complex jargon.
The brain is a fascinating and complex structure. Take this opportunity to become more familiar with one of the most important parts of your life.
Get Latest New
Update & Tips
Enter your e-mail address to receive regular updates, as well as news on upcoming events and special offers.