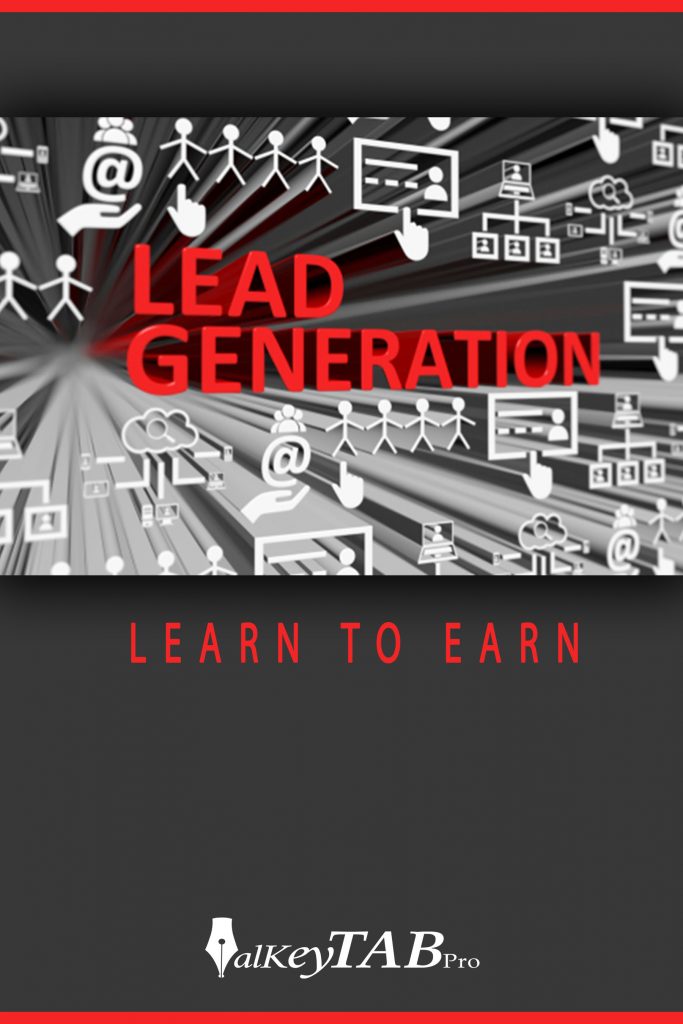 Owned and published by
alkeyTAB Pro
Are you feeling confused about how to grow your business? Have you failed to understand why your business is not picking up? Have you heard about lead generation from your peers, but are scared to try it? Then you have made the right choice as this book will solve all your questions regarding lead generation.
Every business owner wants his or her business to succeed. They are always on the lookout to find good techniques and tips that can help their business to grow. Lead generation can really help your business to grow if you know what and how to do it. This book contains many lead generation tactics along with the basics of lead generation, which will help you become an expert in no time.
It is crucial to understand why lead generation is important and how it can transform your business from a startup or an average business to a grand success. To help you on this journey, this book will serve as a guide that will help you overcome all your obstacles and transform your audience into regular customers.
In the course of this book, you will discover about things such as:
What are leads?
What are quality leads?
Different types of leads
What is lead generation?
How does lead generation work?
How can lead generation help you?
Strategies that will help you get the best leads
Great ideas for lead generation
Techniques to get quality leads
So what are you waiting for? Click on the buy now button and take your first step towards getting fresh and quality leads!
Summary
Lead generation is a great way to generate profit for your small or large scale business. It provides a brilliant opportunity for people who want to grow their database and develop their business. It is a combination of various marketing strategies that can help your business reach the top. It can help you get new customers and prospective people who will be interested in your business.
This book is a perfect guide for lead generation as it contains all the basic and advanced strategies and techniques you can employ to improve your database. It contains all the basic information you should know about lead generation so you can approach it with confidence.
It also contains all the data you need to start lead generation. It contains information about how you can generate good leads in the case of B2C (business to consumer). While the book is mainly focused on B2C strategies, you can also adjust and adapt these strategies for B2B (business to business) scenarios. The book also has a detailed chapter on what lead generation is and how it works, which will allow you to understand the importance of this technique.
Thanks to the different strategies, tactics, tips, techniques, and ideas mentioned in this book, a beginner can start the process of lead generation in no time.
This book a perfect handbook and a detailed guide to lead generation for your business.
Get Latest New
Update & Tips
Enter your e-mail address to receive regular updates, as well as news on upcoming events and special offers.