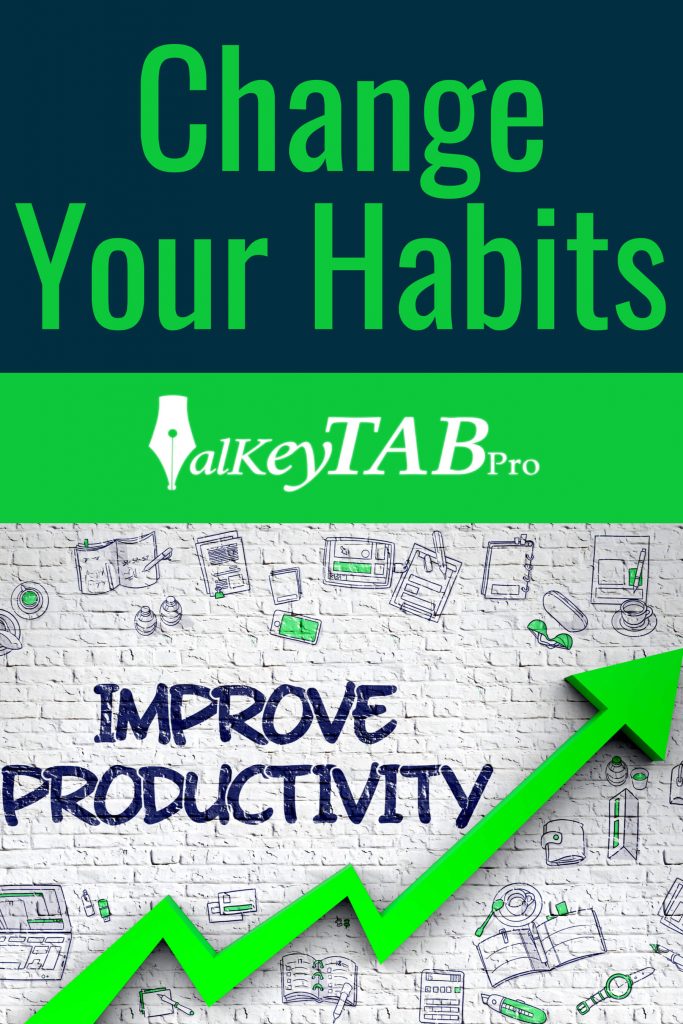 Owned and published by
alkeyTAB Pro
Have you ever wondered why you don't get as much done as others seem to? What about finding the incentive to do better? Have you ever measured what you do? Well, there's a reason for me asking all of these questions. The fact is that your productivity depends upon your approach to life. Productivity in all areas of your life comes from your state of mind and the way that you approach life in general.
In this book, I deal with how your habits dictate your level of productivity and show you ways in which you can increase your productivity, both on the work front and on the home front. All that you need to do is get yourself a notebook and take notes so that you have all of the information that you require at your fingertips.
This book has it all. It shows you why you are not productive, but it also shows you how to become productive in the best way possible. Throughout this book, you will learn about:
1. Changing your habits to more productive ones
2. Leapfrogging your habits
3. Gaining better habits
4. Letting your subconscious mind take the strain
So what are you waiting for? The answers are here and waiting for you to make up your mind that you want more productivity in your life.
Summary
Once upon a time, a long time ago, people thought that they only achieved what they were expected to achieve. We know from looking at the websites of entrepreneurs and people who are successful that the limit of our productivity really isn't that small. We can be whoever we want to be, but to change the way that you succeed in life, you first need to look at the habits that got you there in the first place.
Habits can be created to help you be more productive. You may not believe it now, but you will believe it in another month. Why a month? Because habits take time to form. Once they are formed, however, they act on their own with little input from you as a human being. That's why habit-forming is so essential to productivity. When you get Mother Nature on your side, doing all the hard work for you, you do more, and you leave yourself more time on your hands to achieve more.
The book goes into detail about how the brain works to retain habits and how you can use this in your favor:
• Get more done in a shorter period of time
• Learn to automate jobs that don't require your input
• Learn to prioritize
• Learn to delegate
• Learn habits to help your productivity soar
When you do this, you will be very surprised at the outcome. You become dynamic without the same effort, and all of the time left over in your life can be used to learn even more so that you are always working toward becoming more productive and more creative. If you don't believe this is possible, buy the book!
Get Latest New
Update & Tips
Enter your e-mail address to receive regular updates, as well as news on upcoming events and special offers.