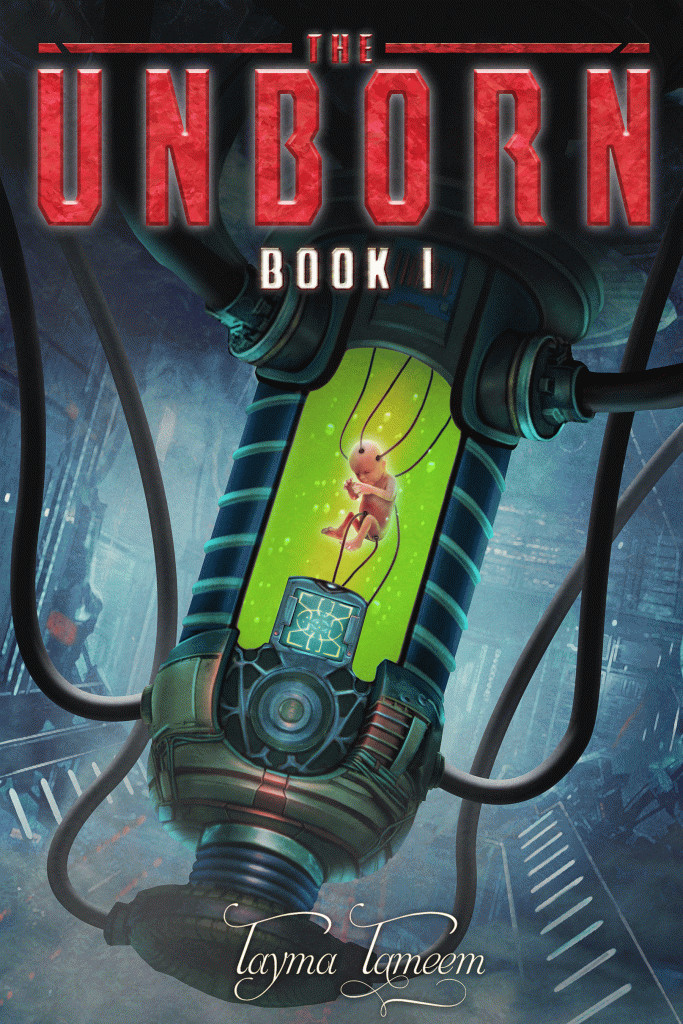 The Unborn (Book 1, The Unborn Series)
Owned and published by
Tayma Tameem
After the world's water resources were decimated by successive droughts, only one group stood to profit from the resulting chaos. The Forge Corporation had been buying up international water rights for years, and collapsing governments were falling over themselves to sell.
As the big dry continued, Forge's role began to extend towards governance, and the corporation began to be seen more as saviors of the people than as a money-hungry conglomerate. Their power was cemented when the pandemic era hit, and wave after wave of viruses and unheard-of diseases decimated populations, governments, and social institutions. Forge was the only organization in a position to offer leadership to people no longer able to feed themselves.
At first, the corporation was seen as benign benefactors, but that situation quickly began to change as Forge started to exert more totalitarian control. Nowhere was this control more obvious than in its Birth Project, which required all pregnant women to surrender their unborn children to the corporation. Those who had doubts about what was happening were forced to flee and take their chances in the desert or risk being imprisoned as slave labor in the corporation's food wells.
Even the most senior members of the directorate were not immune to falling foul of the all-powerful corporation, as Summer Hurst discovered when she found herself pregnant with twins. Now, she was faced with the daunting choice of trying to escape or surrendering her unborn children to the Birth Project, where she had been working as a technician. Few people knew better than she did just how dire problems had become within the project.
She was not the only person facing difficult decisions. With a coup looking imminent, and his son held hostage by a wildly unpredictable desert clan, her husband Jake was also having to come to terms with a new reality. One that would shock him to his core.
Get Latest New
Update & Tips
Enter your e-mail address to receive regular updates, as well as news on upcoming events and special offers.