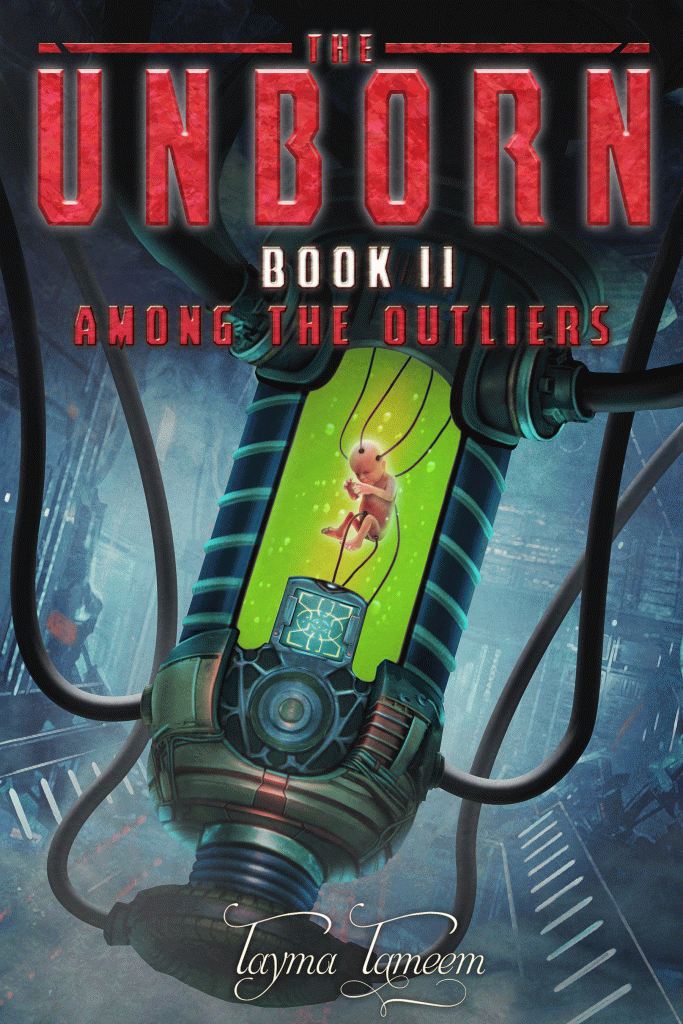 Among The Outliers (Book 2, The Unborn Series)
Owned and published by
Tayma Tameem
Book 3 Coming Soon!  Pre-Order Now
As Summer Hurst, heavily pregnant, adapts to life in the caves among the Navigator clan, the world outside is becoming increasingly confused and violent. A power struggle for who will lead Compound 17 begins to unfold, with numerous contenders prepared to wage war over the leadership role.
The long-laid plans of the Navigators are thrown into confusion following the coup in the compound. Now the group must try to consolidate as it tries to make head or tail of what is actually happening back in the land where so many of them were once held, prisoner. In a community that has always prided itself on its compassion and democracy, suddenly cries for blood and revenge are beginning to be heard. Cool heads are called for, but when the pressure is on, and people carrying the scars of previous atrocities are given a voice, then there is always the possibility for things to go horribly wrong.
In Compound 17, the militia is divided by internal power struggles, unpredictable attacks from among the civilian population and an unknown force that seems to materialize for long enough to launch an assault before vanishing into thin air. The leaders know that it is just a matter of time before headquarters lead a counter-attack but have no idea what form it will take or how it will be performed. Amidst all this confusion, can the fugitive, Jake Hurst, make a difference and would anyone listen to him if he could?
As always, Nash, the bounty hunter, continues his underhand dealings and schizophrenic maneuvering. He seems to be an ever-present threat, circling like a predatory animal, just looking for an opportunity to take advantage of any sign of weakness or lack of attention. He remains as unpredictable as ever, but with an almost uncanny ability to turn circumstances to his own advantage.
Published On : April 8, 2021
Get Latest New
Update & Tips
Enter your e-mail address to receive regular updates, as well as news on upcoming events and special offers.