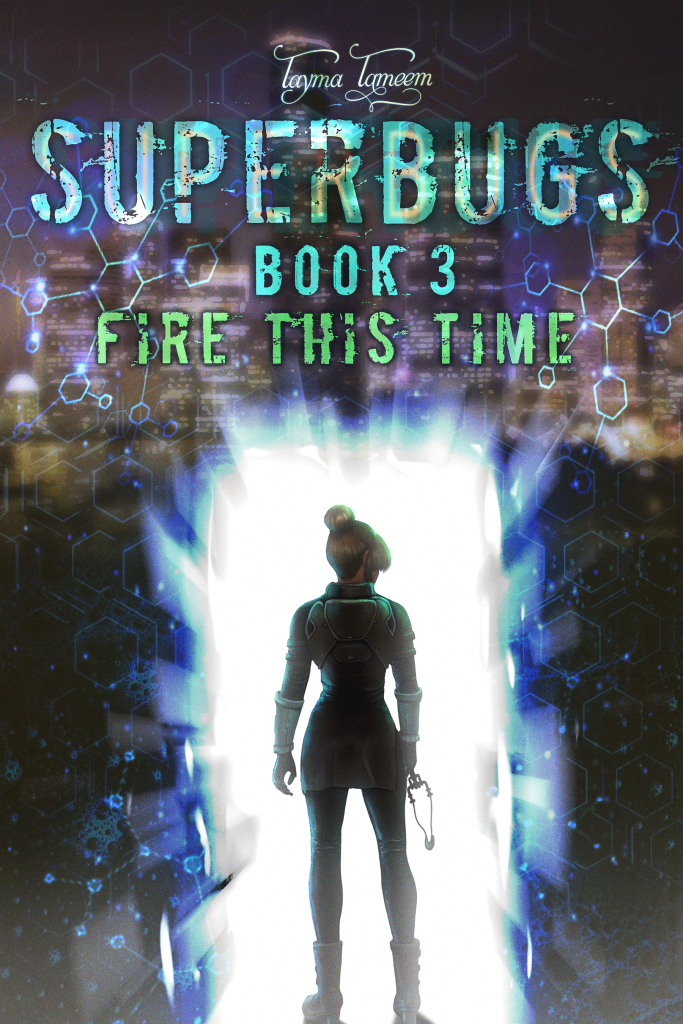 Fire This Time (Book 3, Superbugs Series)
Owned and published by
Tayma Tameem
Lily Brayburn, snatched and jabbed with a mysterious vaccine intended to boost women's fertility, has arrived at a strange crossroads.
Armed only with a map from Lucy, the woman who snatched her and then, helped her escape from Aleph's cure crew, Lily is dragged through the front door of the house indicated on the map. But soon, she discovers that the house is a front for a massive, underground complex – the Resistance Zone Headquarters. After falling into a coma because of the jab she's been given, Lily awakes to discover that she may well be fertile for the first time in her life.
But that doesn't stop her from becoming the most lauded of the Resistance's new crop of trainees, emerging from the program with the most compelling data in her group. Earmarked for a leadership role, Lily is oblivious to the importance of the role she'll eventually play – both in the Resistance and in the Pandemic Era's final act.
Meanwhile, the war between Lupita Lopez and Corrie Van Leuven heats up, as Henk and El Gordo plot to eliminate the troublesome, psychopathic Corrie. But that's easier said than done with plantation owner, Billy Bob Ray, riding shotgun to Corrie's nefarious, racist plans.
We meet Logan, one of the originators of the Carnivore Rights Movement, and learn the story of how the Cannibal Gangs came to be. But Chewy is having a crisis of cannibal conscience, ultimately deciding to cease and desist in his human flesh-gnawing ways. But can he convince his fellow cannibals to go cold turkey and the Permanent he's taken custody of, to boot?
As the government's resources are strained by a global Resistance attack, the future hangs in the balance. Will Lupita, Corrie or the Resistance prevail? Find out, in this final installment of the Superbugs series – Fire This Time.
Get Latest New
Update & Tips
Enter your e-mail address to receive regular updates, as well as news on upcoming events and special offers.