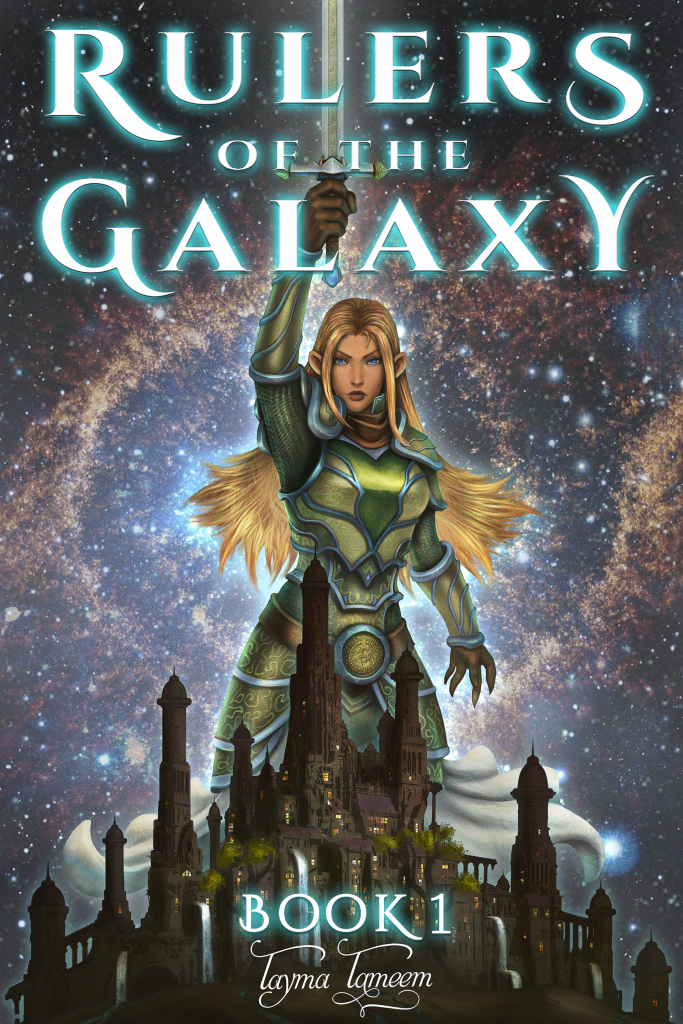 Rulers Of The Galaxy (Book 1, Rulers Of The Galaxy Series)
Owned and published by
Tayma Tameem
As one of the galaxy's most feared rulers, the Imperial High-Minister, launches an attack against the current Elemental monarchy in an attempt to take over the galaxy, he sets off an unexpected chain of events.
While an intergalactic war brews, Salarin wakes up in the middle of a half-destroyed courtyard with a bloody sword and not a single memory of who she is. Before she can tell, she finds herself fighting her way through malicious soldiers while carrying a mysterious child in her arm. Whether she was a soldier, a native, or an unlucky traveler, she has no recollection.
After fleeing the warring planet in an escape pod and acquiring some sense of purpose, her life, along with the child's, get a whole lot more eventful. On her quest to find out who she is, she acquires an unlikely companion and the realization that the world around her was much more connected than she had originally thought. It all started with the fact that the unknown child with her was no ordinary Elemental.
Little does she know, however, that combatting a space invasion is not nearly the end of her journey.
Get Latest New
Update & Tips
Enter your e-mail address to receive regular updates, as well as news on upcoming events and special offers.