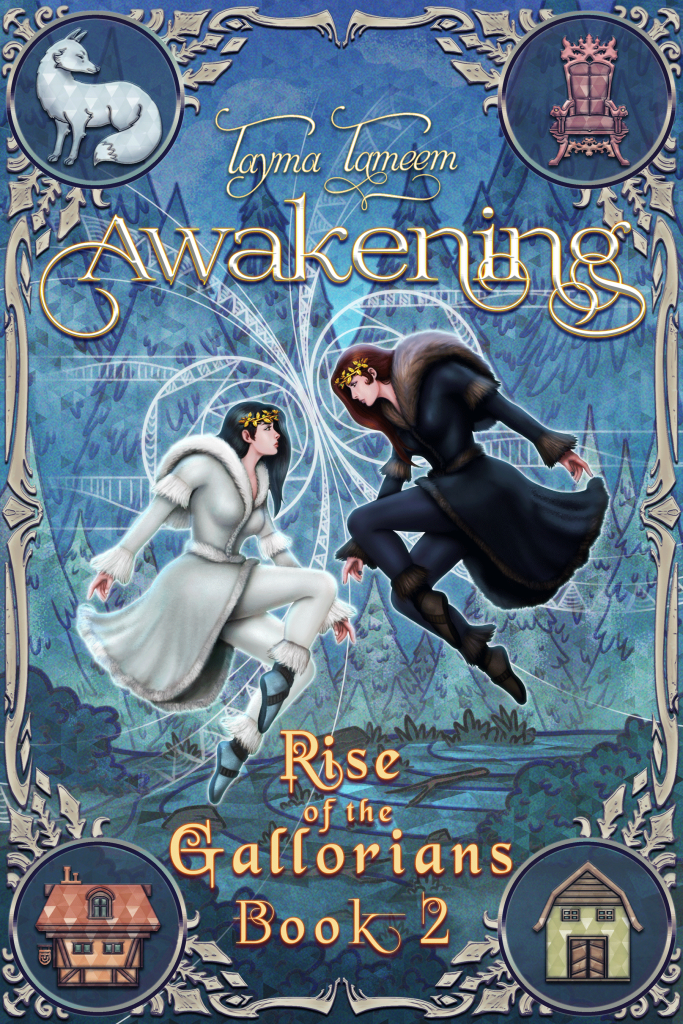 Rise of the Gallorians (Book 2, Awakening Series)
Owned and published by
Tayma Tameem
Imbued with new purpose, Amara sets off to the Kingdom of Hale to take back what is hers and regain her rightful place as Queen, but her journey is anything but easy. The Mage had assumed the role of King in Hale after banishing her, tricking the people into thinking that it was their ruthless Queen that was responsible for their suffering. Upon returning to Hale, she is chased out of her own country. Lost and hurt, Amara must find a way to go back and make amends for her wrongdoings. But can she survive the assassins the Mage had set upon her, including one very determined housemaid turned warrior, hell-bent on revenge? Meanwhile, her sister Katja is imprisoned by the Mage, unable to escape, worried for her younger sister who was alone out there.
Far from the world of Amara and Katja and the Mage in a distant land, a new leader rises among the Gallorian people. Prophesized to unite his tribal people under one banner, Korrav masters the ability to wield fire so he can unite the Gallorians and set them upon a quest to restore their homeland from which they were exiled centuries earlier. Read on to learn if Amara can race against time to take back the throne in time to face the looming threat of the Gallorians, fierce warriors who know no fear, and their fire-wielding leader who raised cities and villages in his quest to unite his people, with one purpose in mind: destroying the Kingdoms of Hale, Sol, and Brule.
Get Latest New
Update & Tips
Enter your e-mail address to receive regular updates, as well as news on upcoming events and special offers.