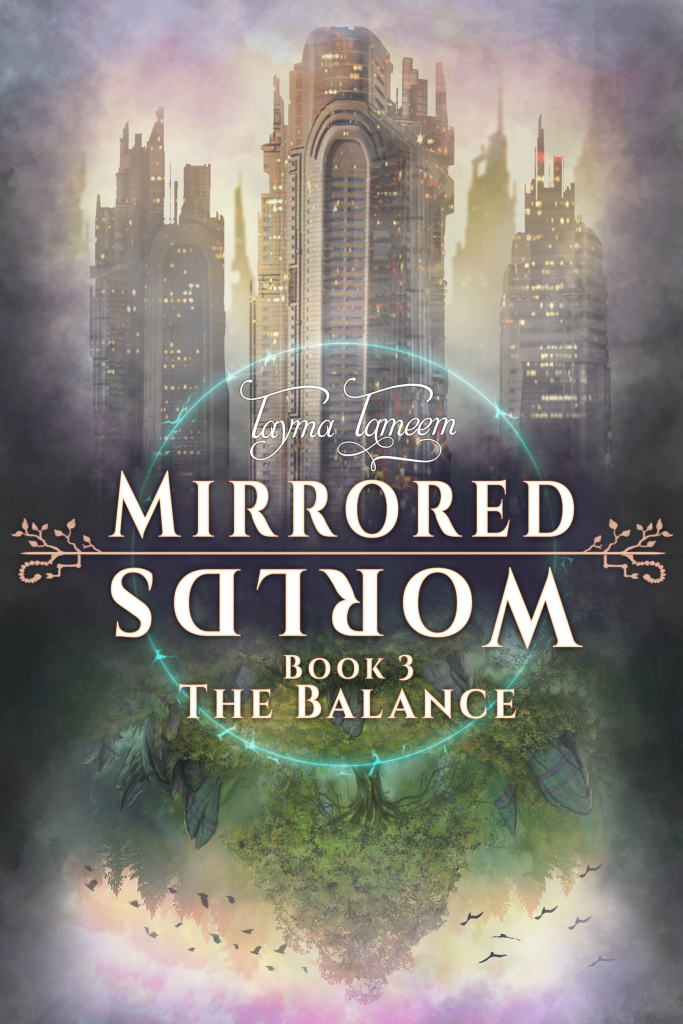 The Balance (Book 3, Mirrored Worlds Series)
Owned and published by
Tayma Tameem
In the conclusion to the riveting trilogy, our heroes have to travel to Earth in order to track the Earthling child who has magical powers. What was supposed to be a simple extraction turns out to be the most dangerous mission they had ever been on. Information leaks that there is a child on Earth with special powers, and several other countries send teams to try and find the child so she can be weaponized. To make things worse, the weather anomalies on earth become much worse upon the team's arrival. Our heroes have to face both natural and evil forces as they try to find the child and send her back to Reath to bring stability to both worlds, once and for all.
Back on Reath, Federation insurgents threaten the fickle peace that the Massak and National forces are trying to maintain. With Cole McGarth's help, Catin tries to bring down the Federation insurgents and bring peace to her country in the face of loyalists to the former King Solan. She finds out that she might have to go above and beyond this time, doing the unthinkable to finally achieve peace.
Get Latest New
Update & Tips
Enter your e-mail address to receive regular updates, as well as news on upcoming events and special offers.