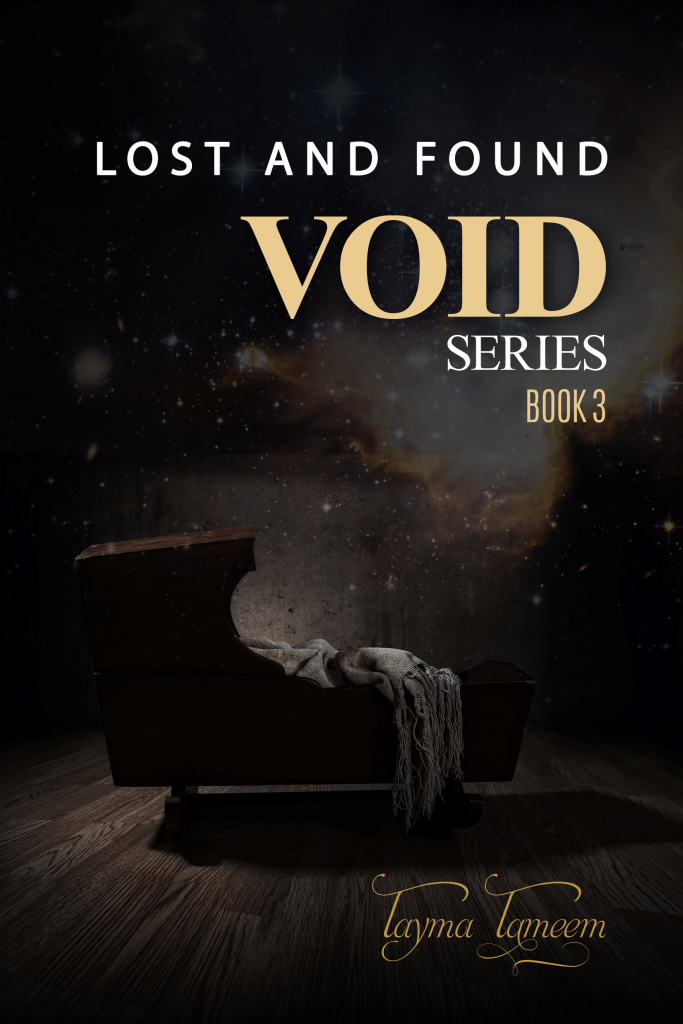 Lost and Found (Void Series, Book 3)
Owned and published by
Tayma Tameem
Book 4, Lost and Found Available Now!
Aaron Clark has everything he could possibly want; doting parents, a kid sister Kiara, and aside from the constant moving (8 cities in three years), there's nothing more he could possibly want except for answers. The older he gets, the more he can't help but feel like he doesn't belong. Beyond the fact that he looks nothing like his parents, he also has an inherited genetic condition, something neither of his parents have. 
In spite of their reassurances, Aaron is convinced something is amiss, but every time he goes in search of clues, he comes up empty-handed until he finally decides to give it up. Years later on the cusp of graduation, Aaron finally learns the truth, that he and his sister are adopted, and it's only through her quest to find her family that he can begin to learn the truth.
As a college senior, Aaron thought he was ready for the truth he's spent so long dreaming about, but when he confronts his parents, it's nothing like what he expected, and he discovers that his questions can unravel everything including a life that the Clarks worked hard to build, and the secrets that threaten to tear their family apart. Now, as a teacher, and with a family of his own, he enlists Kiara's help, following a trail that has long since gone cold, and a slew of questions with no answers. 
Aaron will work to bring the truth to light, and in the process, learn that the truth isn't always better than the lie.
Get Latest New
Update & Tips
Enter your e-mail address to receive regular updates, as well as news on upcoming events and special offers.