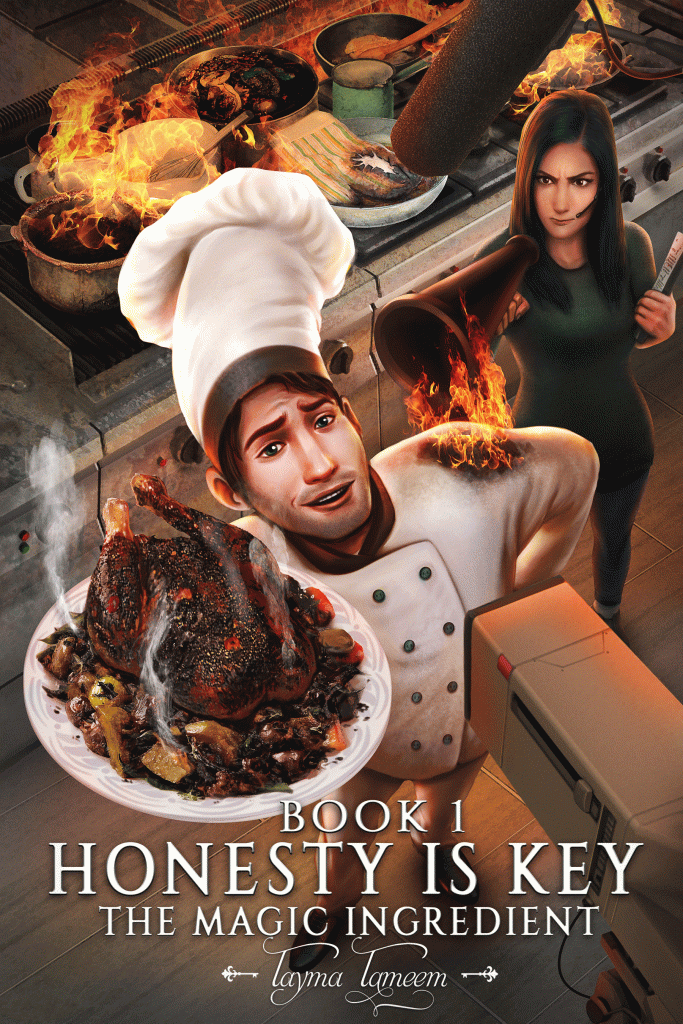 The Magic Ingredient (Honesty is Key, Book 1)
Owned and published by
Tayma Tameem
Complete Series Available Now! Temporarily Discounted
Or
Complete the Series Now! Temporarily Discounted
An actor lies about being a home-taught culinary expert to land a role in a show.
His role?
A chef.
Now he's in trouble; he's such a terrible cook he could burn water. How the heck is he supposed to pretend to be an expert chef in front of millions? With Google is how! Too bad googling doesn't teach him technique: on day one he drops a bag of flour, dusting the whole set and the producer isn't happy. Especially, since that was the least disruptive thing he did!
Get Latest New
Update & Tips
Enter your e-mail address to receive regular updates, as well as news on upcoming events and special offers.