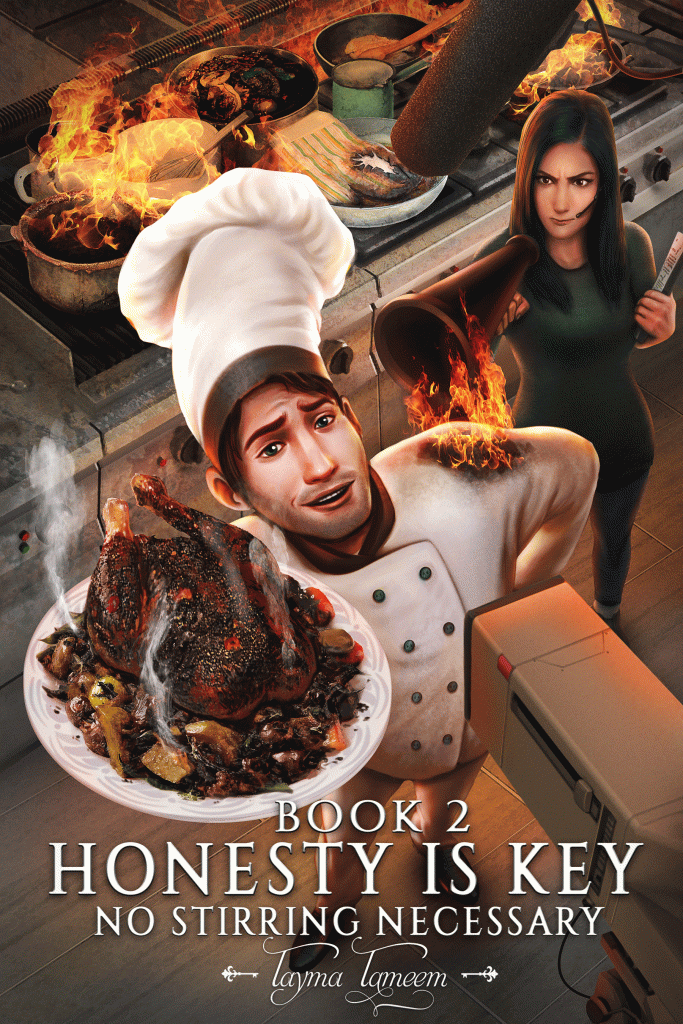 No Stirring Necessary (Honesty is Key, Book 2)
Owned and published by
Tayma Tameem
No Stirring Necessary is the second book in a series of books about Atlas Franklin. When Atlas is offered an opportunity to host a live cooking program, he accepts, even though he cannot boil an egg. It is a diversion from his once successful acting career, which now seems to be lying dormant.
To stay within the public eye, Atlas pretends that he is a professional chef, and the producer, an attractive woman named Selina, thinks that she might have found the winning recipe for an excellent new series of programs. Atlas is a handsome, and charismatic individual who soon holds an appreciative audience in his hands.
A string of catastrophes befall the show, but this only adds to the enthusiastic reception of the loyal audience. They cannot get enough of Atlas making a fool of himself, and he decides to go with the flow. But Atlas is not as stupid as he allows people to believe, and he uses that to his advantage.
It doesn't take long before he falls in love with Selina, and his affection for her increases along with his dissatisfaction with the show. It doesn't challenge him anymore. Selina is desperate to keep him on the show, and he doesn't want to risk losing her altogether by declaring his love for her. So, he keeps quiet.
To keep him occupied, he explores various hobbies, which he hopes will capture his interest and fill his life more profitably. But is that enough to satisfy him emotionally? He can only keep trying, hoping that the next one he tries will be the one.
Get Latest New
Update & Tips
Enter your e-mail address to receive regular updates, as well as news on upcoming events and special offers.