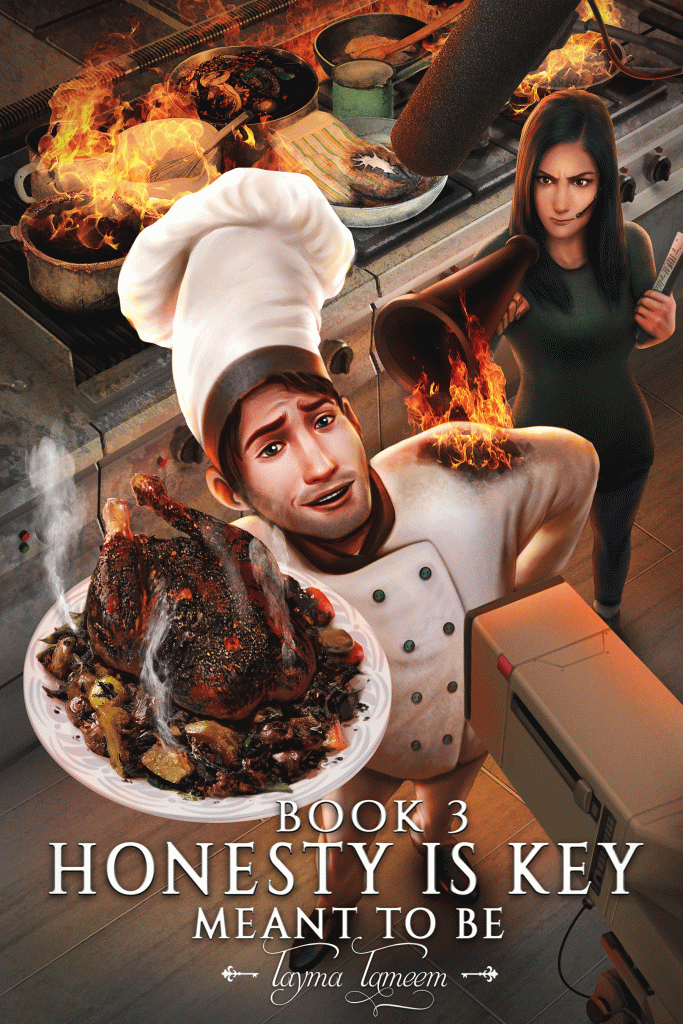 Meant to Be (Honesty is Key Series, Book 3)
Owned and published by
Tayma Tameem
Meant to Be is the third book of a trilogy following the escapades of an actor, Atlas Franklin, who professes to be an excellent cook so he can land the part of host in a new show about cooking. It was the producer of the show, Selina, who spotted him on a late-night talk show saying how good he was at cooking, and she gets in touch with him, inviting him for a chat.
He agrees. He's got nothing to lose. His acting career seems to be taking a snooze for the time being, and Atlas is sure that he can get away with it and fool Selina into believing how brilliant he is. He also notices that Selina is rather tasty, and his admiration for her rapidly begins to develop into love. But how can he tell his boss that he's in love with her? It's just not ethical and would spoil their working relationship.
Selina is not immune to Atlas's charms, and though he turns out to be a total failure at cooking, his charm assures that the public will fall in love with him. Selina realizes that she is onto a good thing and keeps persuading him to sign up for another season. What Atlas isn't sure of is whether Selina loves him too.
She is loath to lose him but wishes that he would get his act together and just declare himself. If she didn't sign him up for another season, would he just walk away? The couple finds themselves at a crossroads, but both in love with the other and too afraid to test the water.
The book follows Atlas on a hilarious journey through his chaotic life, trying to make sense of the many mishaps that befall him, and get the girl in the end. Will he manage to do it?
Get Latest New
Update & Tips
Enter your e-mail address to receive regular updates, as well as news on upcoming events and special offers.