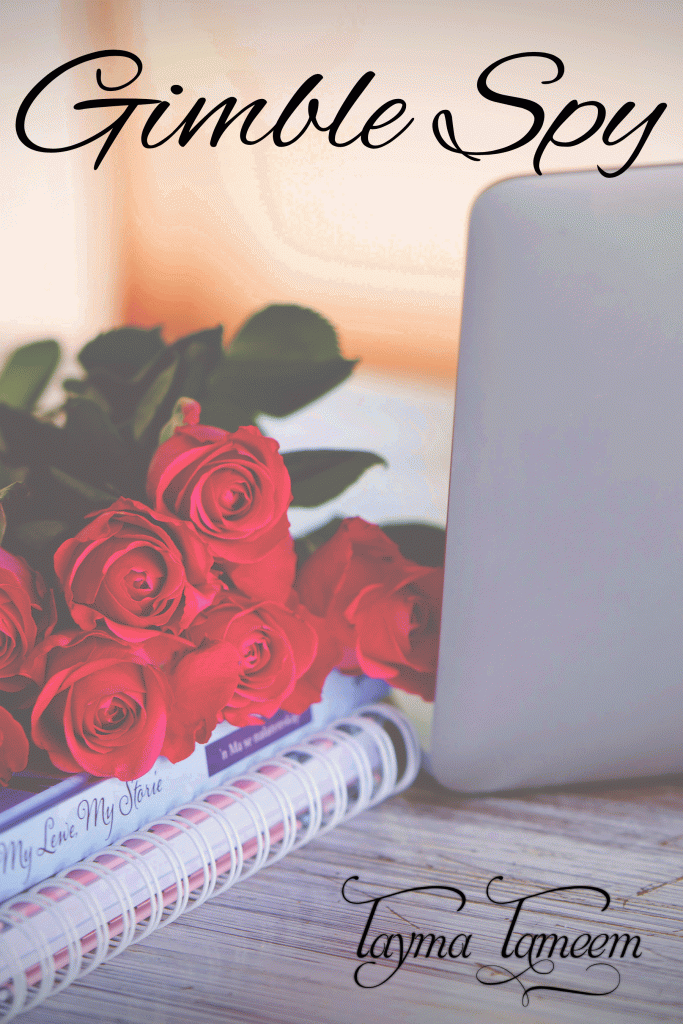 Owned and published by
Tayma Tameem
In today's world, so many of us live virtually, instead of in the real world. When Hailie begins to feel disenfranchised from her husband, Davin, she decides to use her highly-developed IT skills to spy on him. She hopes that this might give her some clue about what he's thinking.
She suspects that he might be having an affair because recently he's become non-communicative and when he does speak, it's in clipped and abbreviated grunts. Hailie feels that they are drifting apart and when he refuses to talk about their relationship problems, she sees no alternative but to use anything at her disposal to sort them out. But what she finds out is not always what she wants to hear, and her underhand tactics might even push them further apart.
Gimble Spy will allow you to see inside Davin's troubled mind but then makes you laugh out loud at the hilarious situations both he and Hailie find themselves in. The book tackles the serious subjects of mental health, fidelity, making a relationship work, and the complex and sometimes confounding world of technology. Just for good measure, there's plenty of laughs along the way.
Can a desperate desire to save a relationship ever warrant spying on someone? Judge for yourself when you read Gimble Spy.
Get Latest New
Update & Tips
Enter your e-mail address to receive regular updates, as well as news on upcoming events and special offers.