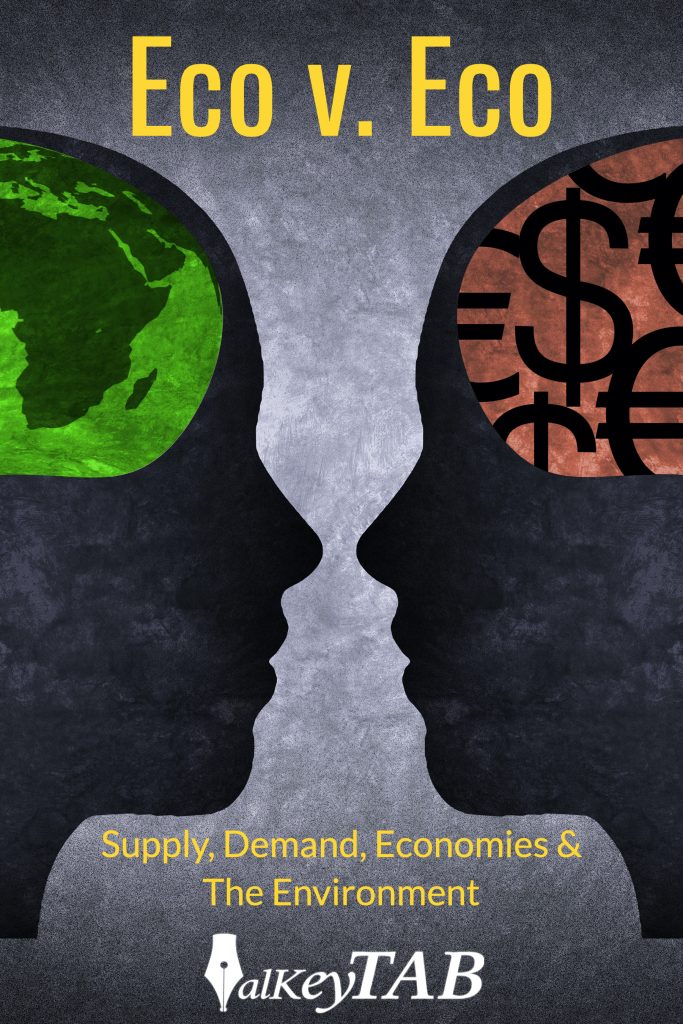 Owned and published by
alkeyTAB Pro
Have you always wanted to understand how the economy and environment are related? Do you want to be more informed about the laws that have been written to develop sustainable processes and programs? If you answered yes, you have come to the right place.
It is important to understand that the economy, environment, and society are interlinked. Changes to the economy will affect the environment. The economy works on the concept of demand and supply, and this demand is generated based on the wants and needs of human beings. Companies work towards meeting these demands and often tend to harm the environment when they produce or manufacture the goods and services to meet that demand. For example, manufacturing companies often dispose of waste into various bodies of water, such as lakes or the ocean, that damage various ecosystems.
This book will shed light on various aspects of the economy and the ecosystem. Over the course of this book, you will discover:
● An introduction to the concept of economy
● What are demand and supply
● How businesses function in competitive markets
● Consumer demand, uncertainty, and elasticity
● Understanding the structure of the market
● Marketing and advertising
● Growth of the business
● The intervention of the government on the markets
● Understanding the environment and the ecosystem
● The concept of sustainability and the various aspects connected to sustainability
● What the cost of saving the environment is
● The relationship between the environment and economic growth
● Laws developed by the US government
● Carbon emission laws and more
This book explains the link between economic growth and the environment. So, what are you waiting for? Grab a copy of this book now!
Summary
This book sheds light on the relationship between the economy and the environment. The book covers various economic concepts, including demand and supply of products and how companies use these concepts for marketing the products and services that they develop. Different types of market structures and how the government can intervene in maintaining these markets is also explored.
Part two sheds light on the ecosystem. It explains the different services provided by the ecosystem, sustainability, and how it affects the economy. The different ways to manage the various services offered by the ecosystem, and the cost of saving the environment are also covered in depth.
The relationship between the economy and the environment are explored in the last two sections, . Laws developed by various states in the United States to maintain the ecosystem are reviewed and helps to shed light on the different environmental policies and how they affect economic growth and vice versa. At the end of the book, laws surrounding the emission of greenhouse gases, especially carbon dioxide, and how this improves the economy and the environment as covered.
Get Latest New
Update & Tips
Enter your e-mail address to receive regular updates, as well as news on upcoming events and special offers.