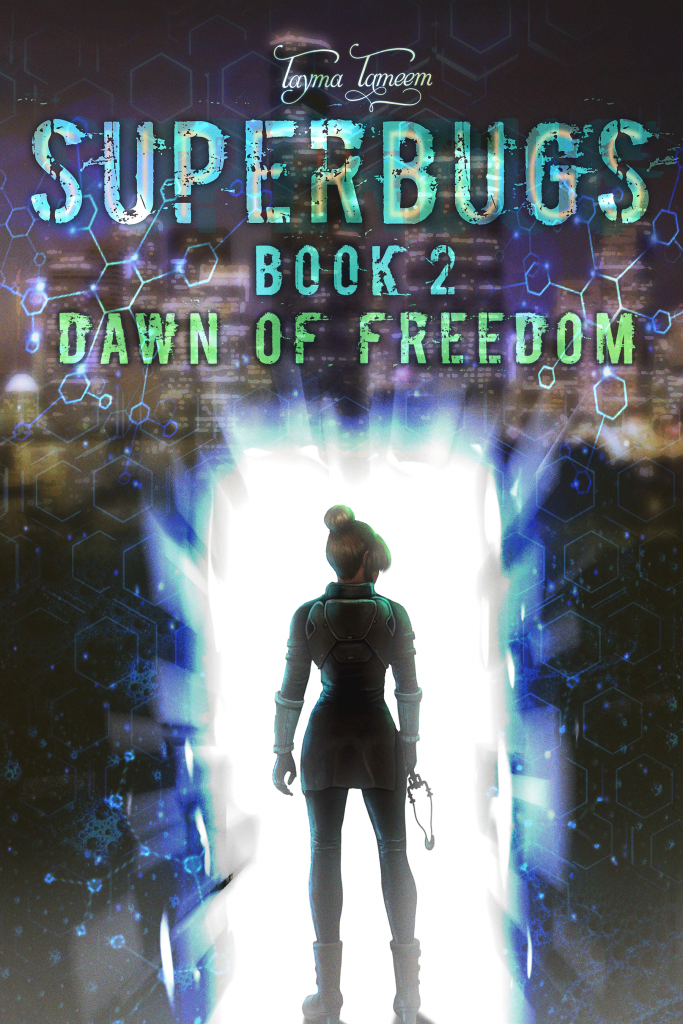 Dawn Of Freedom (Book 2, Superbugs Series)
Owned and published by
Tayma Tameem
The residents are locked in their plant's panic room, waiting for the right moment to strike out, leaving the life of the residential plant behind.  Following the attack by Faulkner and his crew, the team of sharpshooters has kept military police at bay and the residents in the panic room informed.  Now, they have no choice but to make a break for freedom, far from the tentacles of government.
Clarke has changed the game.  His connections to the Resistance are the plant's ticket to a parallel world, a world that threatens the tenuous structures of the Pandemic Era.  Beyond the city limits lies both freedom and the anarchic rule of cure-finding crews and Cannibal Gangs.  But with Clarke's help, the residents mean to make their way to the Resistance.
In the second volume of the Superbugs series, the constructs of the Pandemic Era begin to crumble as titans battle for primacy and residents, so long neglected by the dysfunctional government, slowly discover the truth well outside their carceral comfort zones.
Get Latest New
Update & Tips
Enter your e-mail address to receive regular updates, as well as news on upcoming events and special offers.