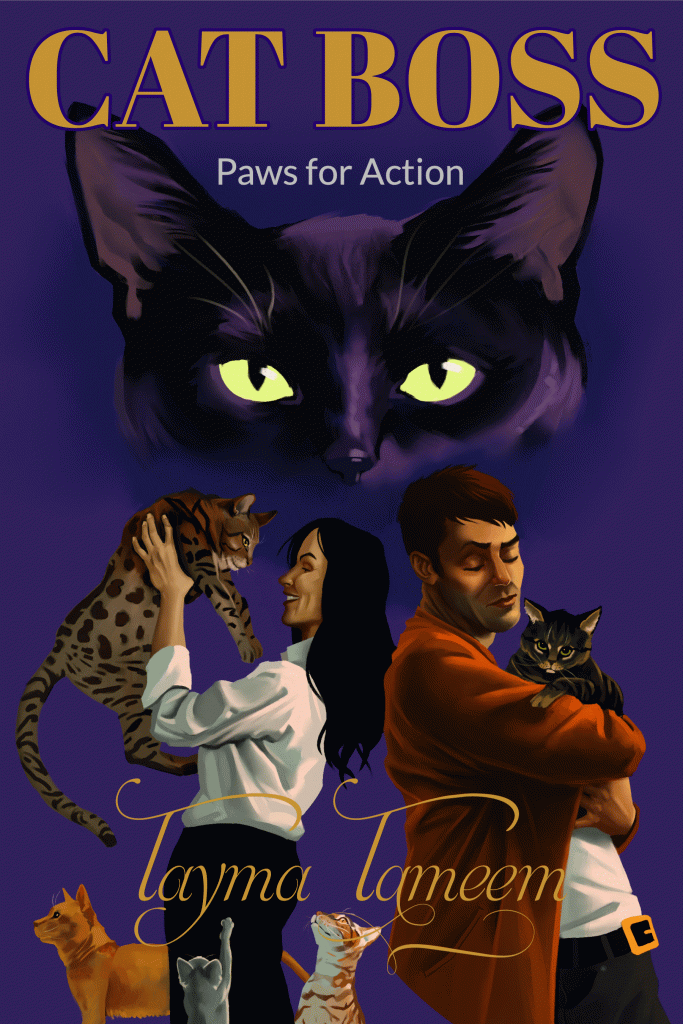 Paws for Action (Book 1, Cat Boss Series)
Owned and published by
Tayma Tameem
Everybody loves cats! We think we're in charge, but we're not. They're the real bosses. So what happens when one crazy cat lady begins to tell everyone that cats control our minds?
Can she convince a detective to look into the case? Maybe! After all, she's the sister of his brother's wife's mother. He can't refuse… if he wants to keep Thanksgiving amicable!
But as she drags him further down the rabbit hole, he begins to see the truth.
He even goes as far as taking on his own feline sidekick to help him solve crimes… before they happen! But how will he fare when he has to keep telling people the cat gave him the clue? Will he admit it? Or will he let the PD think he's behind the crimes?
Get Latest New
Update & Tips
Enter your e-mail address to receive regular updates, as well as news on upcoming events and special offers.