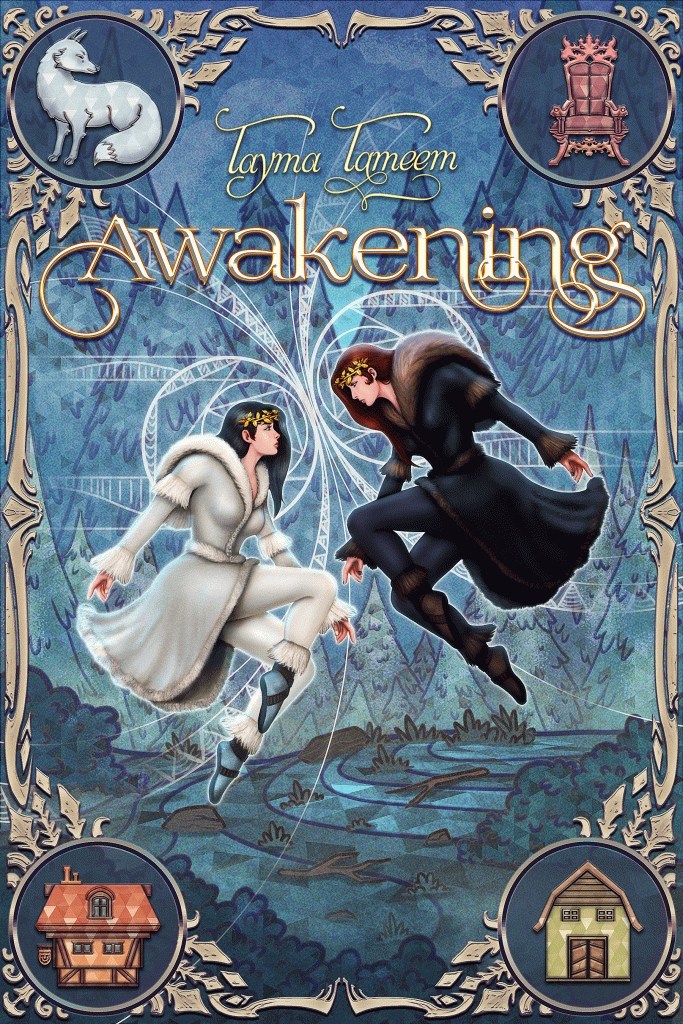 Awakening (Book 1, Awakening Series)
Owned and published by
Tayma Tameem
Book 2 Coming Soon!  Pre-Order Now
In a permafrost-covered forest, Katja awakens with amnesia. She laboriously finds her way back into town, where she manages to work as a tavern servant. The raven-haired girl later learns she is the sister of the Kingdom's dictator, Lady Snow, who has struck the Kingdom of Hale with terror and is rumored to have murdered her own sister in cold blood for the throne. Katja flees from plain sight and stays hidden in fear of being captured by her sister. During her adventures in Hale where she pretends to be a commoner, but her identity is unraveled to a charming local man and an old barn couple who agree to keep her hidden from Queen Amara in their home until she regains her memory.
The suspenseful dual-timeline story of Princesses Katja and Amara depicts the life of the Kingdom's royal family and their struggles with keeping their youngest daughter, who was gifted with the Spirit of the Winter, from descending into wicked madness. As Amara strives to gain control over her gift of conjuring and manipulating ice, her unruly powers begin to consume her and become a threat to everyone around her. Katja guides her sister through the basics of patience and control in an endeavor to keep her from succumbing to her dark side with the help of the Spirit of Brikkir – a mystical arctic fox that only she and Amara can see and communicate with. Twenty-six years after Amara's birth, Princess Katja mysteriously finds herself on the quest to retrieve her memories and put an end to her sister's reign of terror.
Get Latest New
Update & Tips
Enter your e-mail address to receive regular updates, as well as news on upcoming events and special offers.