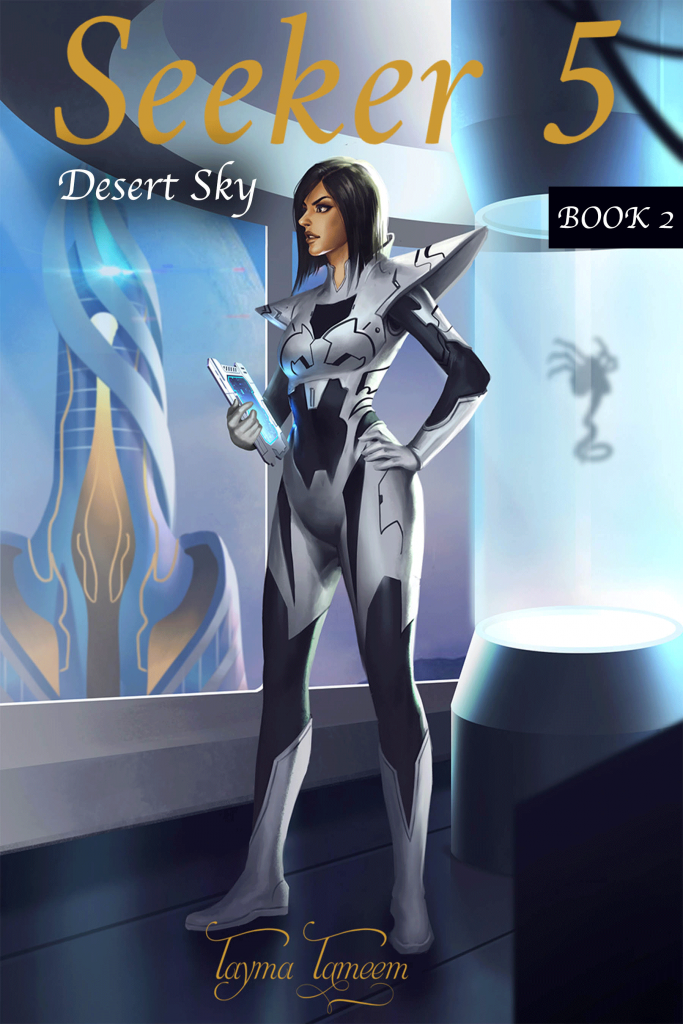 Desert Sky (Book 2, Seeker 5 Series)
Owned and published by
Tayma Tameem
Book 3, The Seekers Coming Soon!
After surviving phase one, Skylar Calleum isn't all that sure the trials are everything they're cracked up to be. But with the Republic cracking down on rebellion and F block surrounded on all sides, she knows she has to get her family out of there alive before time runs out. Only nothing is what it seems, and everything she thought she knew about the trials is a lie. With each phase, the risks are higher, and the challenge becomes more difficult, driving a wedge between her and Brent.
With her best friend feeling further away than ever, she turns to Sebastian, and her friends for comfort, in search of forgiveness and solace. But each level is harder and more brutal than the next, forcing her to make choices she never thought she'd have to and revealing an ugly truth about herself and the people she loves. Still, Skylar knows that she has to make it to the next phase without losing herself or the people she loves in the process.
Get Latest New
Update & Tips
Enter your e-mail address to receive regular updates, as well as news on upcoming events and special offers.